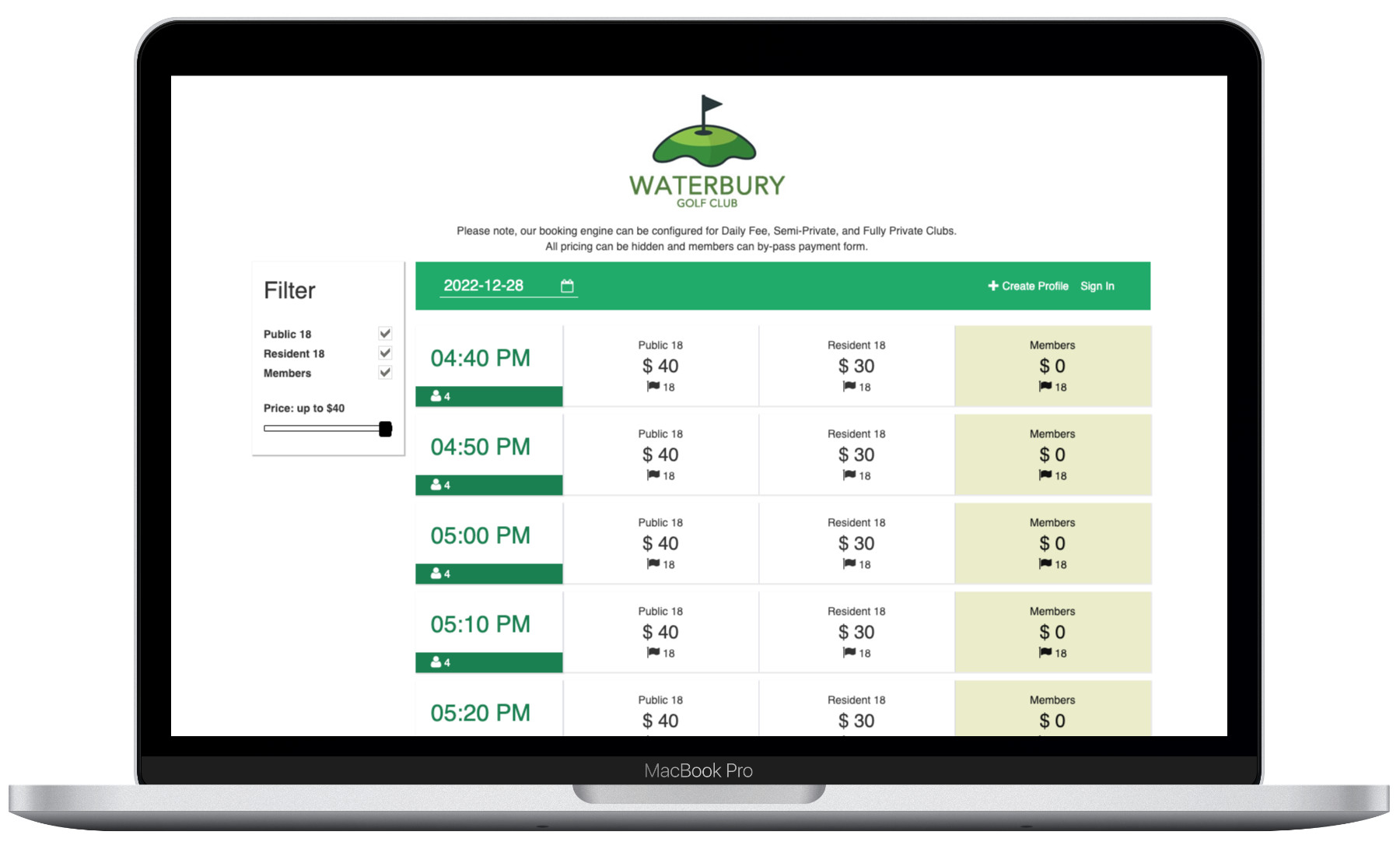 Golf Course
Online Tee Times
Own your Brand.  Allow golfers to book tee times through your website 24/7.
Cloud Based Tee Sheet Solution
Our stand-alone tee sheet is perfect for courses looking for an affordable, simple, and easy to use tee sheet system.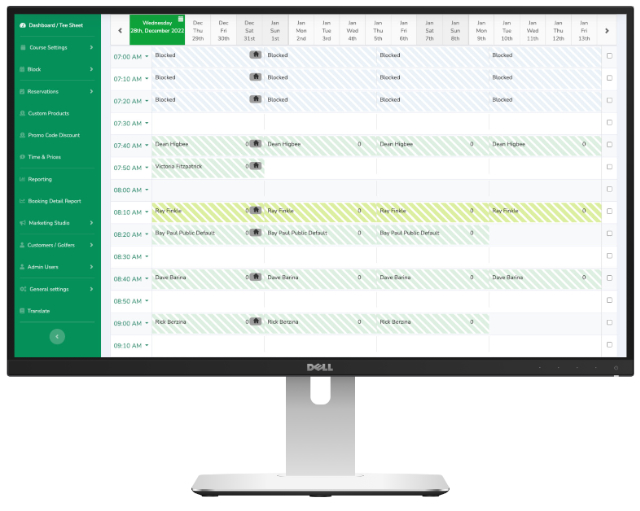 TeeWire was developed by course operators and has been helping golf courses since 2005.  We are barter free service.
Pricing with No Commitments
Our Featured Course Partners
Here is just a handful of some of the great public golf courses and private clubs we work with.
TeeWire has been a great experience for our golf course.  We joined during the pandemic, and it's made a huge difference. Very easy to use for
our golfers and customer service is always there for any questions we may have. Highly recommended.

Our experience with Teewire is very easy to manage/maneuver for us and our members here at Albemarle Plantation. I also would like to notate that you are very quick to help when I have questions or concerns.

Teewire enabled us to transition from a walk up facility to 100% prepaid tee times within 48 hours of our first call with the sales team. Their system is easy for our customers to use and our employees to manage, and customer service is always responsive. I highly recommend!

How I wished I found this years ago. Fast and simple to use. When the pandemic hit we were required to have mandatory tee times and this fit the bill. Being a busy daily fee nine hole 9 hole course we do all the bookings over the phone maximizing all the available time slots.

We have had a great experience with Teewire.  We were a club that didn't have tee times but were forced to due to covid 19.   Implementation was easy and we were up and running within a couple days.   Customer service has been excellent, any questions or concerns were answered in a timely manner.   Members like the tee sheet so much, we may keep it permanently.