About TeeWire
TeeWire is a strategic partner of CourseLogix. CourseLogix has been providing golf course websites, email marketing, online registration, online proshop, and other online service for golf course operations since 2005.
As former golf course operators and course owners, we believe in barter free online tee times. In most cases bartering for software for trade tee times is not in the best interest of the course operator. It's one thing to barter with the local pub owner down the street…When you give trade tee times to a 3rd party in exchange for a service (that's marked up so you pick the barter option), that 3rd party becomes a competitor since their #1 goal is re-sale those trade times.
In many cases 3rd party software providers roll out more and more marketing tools for the course. In reality these tools sole purpose is to increase the exposure of their trade rounds.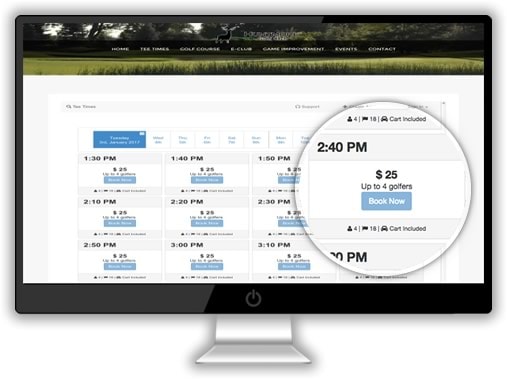 The purpose of a 3rd Party Re-Seller is to bring new golfers to your facility and not the other way around
White Label Policy
If you are bartering with a website/software provider, you need to make sure everything visible to your golfer is white labeled. What is white labeling? There should be no mention of the 3rd party on your website, or links in emails. Many 3rd party tee time re-sellers brand their re-seller site on their client courses website. We've even seen links on a golf courses website promoting other courses trade rounds on a 3rd party website.
Not all 3rd Party Re-sellers are Bad
There are some 3rd parties that don't barter but rather take a commission for rounds sold. We feel this is the cleanest model for re-selling tee times. There is no hidden agenda, and both parties equally benefit.
Our Mission to offer Barter Free Tee Times
Our goal at TeeWire is to give an alternative to course owners and operators who are looking to get off the barter train, and start taking back control of their tee time inventory.