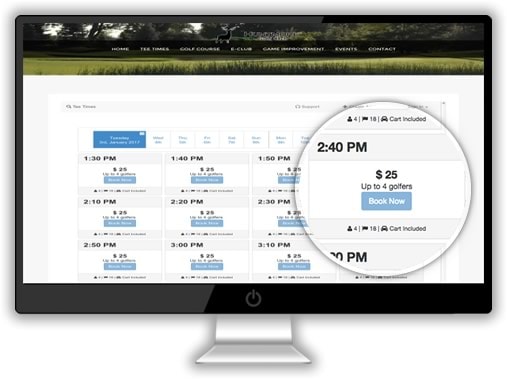 Own your brand with our online tee time software
More than 45% of your web traffic comes from a mobile device. Is your golf course booking engine easy to use on a mobile device?

Simple design, yet fully functional and is compatible with all desktop and mobile devices.

We have over 45+ years of experience in managing and marketing golf courses. We understand the demands of running a golf operation.

Your golfers and or members will easily be able to book rounds of golf through your own website. Our white label online tee times software can be embedded into your existing website or can act as a stand alone booking engine. We are not a 3rd party re-seller of tee times, so you don't have to worry about TeeWire promoting a 3rd party site or pushing bartered tee times first.
Online tee times software features
Mobile First – Fully responsive on all devices
Barter free tee times
White label / Promote your brand
Force login / create an account feature (Optional)
Mobile Number Login (Optional)
Guest check-out (Optional)
Text message confirmations + email confirmations to golfer/member
Set up different rate tables for seasons
Advanced Pricing
Unlimited Golfer Types/Profiles:  Member Login vs Public Golfer Login, Rules Based Booking Profiles
Multiple booking engines for 18+ hole golf courses
On-demand green fee changes
Ability to hide tee time pricing for private clubs / Member Check-Out
9 hole courses can sell 18 hole rounds with turn time
Online Credit Card Processing (Optional)
Ability to a charge a convenience booking fee (Optional) or charge 100% online.
Fully integrated with the TeeWire electronic tee sheet (Optional)
and much more…
For those courses that want to collect money at time of online booking, we have several online payment integrations to choose from.
Our Preferred Payment Processor that we have negotiated a preferred rate with is Pineapple Payments.

We also have Stripe.com, PayPal and Authorize.net.
Authorize.net is a gateway that works with all US based credit processors so you can still keep your current credit card processor.
Using TeeWire's preferred payment partner, Pineapple Payments, customers receive reduced pricing, next day funding and world class customer service and support. Pineapple Payments is fully integrated into the TeeWire platform and sure to provide the most seamless experience possible with TeeWire's online booking engine. Alternative processor integrations are available.

Pineapple Payments also offers a turn key omni-channel payment acceptance experience across your entire golf course operation. Ask how you can have all payment collection points, from on-line, to pro shop, grill/restaurant, and on-course transactions (beverage cart, etc.) handled by a single vendor under one agreement.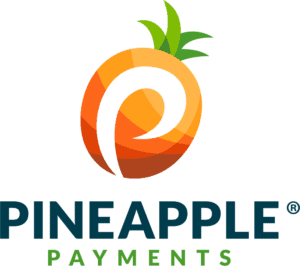 Authorize.net is a gateway that works with all US based credit processors so you can still keep your current credit card processor.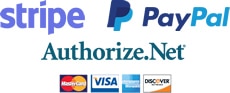 Our experience with Teewire is very easy to manage/maneuver for us and our members here at Albemarle Plantation. I also would like to notate that you are very quick to help when I have questions or concerns.

Teewire enabled us to transition from a walk up facility to 100% prepaid tee times within 48 hours of our first call with the sales team. Their system is easy for our customers to use and our employees to manage, and customer service is always responsive. I highly recommend!

How I wished I found this years ago. Fast and simple to use. When the pandemic hit we were required to have mandatory tee times and this fit the bill. Being a busy daily fee nine hole 9 hole course we do all the bookings over the phone maximizing all the available time slots.

We have had a great experience with Teewire.  We were a club that didn't have tee times but were forced to due to covid 19.   Implementation was easy and we were up and running within a couple days.   Customer service has been excellent, any questions or concerns were answered in a timely manner.   Members like the tee sheet so much, we may keep it permanently.